Metallurgical Failure Analysis Investigation and Consultancy
Our skilled team at Keighley Laboratories can provide you with extremely comprehensive metallurgical failure analysis with investigation and consultancy. This can provide assistance in a wide range of different areas.

Our experienced Metallurgists are available for tailored and specialised consultancy work.

Process
Services include investigations into wear, corrosion, machinability, coating, fabrication and heat treatment problems.
We can offer advice on materials, heat treatments, surface treatments, methods of test or inspection and laboratory set-ups.
Metallurgical expert witness services can be provided for litigation advice.
In terms of the consultancy work, typical areas include:
Problem and Failure investigations into metal and allied materials.
Reverse engineering examinations.
Root cause failure analysis.
Full support of large UKAS ISO 17025 accredited chemical laboratory if required.
Foundry consultancy.
Insurance claim examinations.
Forensic type investigations.
Preliminary or more detailed site inspection visits as necessary.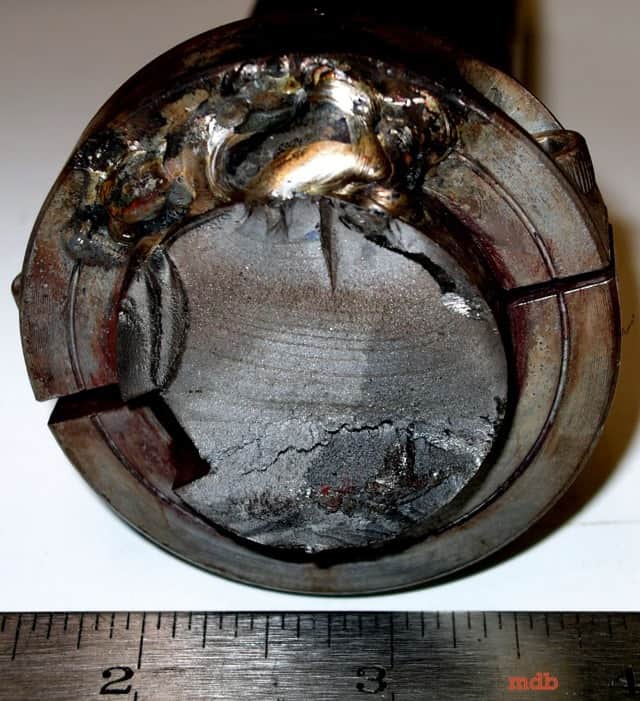 Benefits of metallurgical failure analysis, investigation and consultancy
Using our consultancy service from our experts is advantageous in many different ways. We can offer impartial advice on all aspects of material selection when approaching a production task either on a specific product, solving simple to complex issues or by reverse engineering.
Our team of Metallurgists have many years of experience across a vast range of projects, and can offer advice on product failure that will ultimately save time, money and your reputation.
Process suggestions such as heat treatment variations to enhance product life.
Our engineering knowledge ensures that meaningful recommendations can be made when requested which may improve the future performance of products.
Technical Specifications
This can include the interpretation of non-UK drawings/specifications, where necessary.
Keighley Laboratories' metallurgists, chemists, engineers and technicians, have considerable experience covering a very wide range of materials, treatments and product types within many different industries.
Full support of large UKAS ISO 17025 accredited chemical laboratory and test house if required.
Supports most industries including Automotive, Aerospace, Chemical Processing, Oil and Gas, Nuclear, Transmission Engines etc.
The company has specific experience in preparing reports suitable for Litigation/Arbitration.
Summary
Service Type
Metallurgical Failure Analysis, Investigation and Consultancy
Provider Name
Keighley Laboratories Ltd
,
Croft House South Street
,
Keighley
,
West Yorkshire
-
BD21 1EG
,
Telephone No.+44 (0)1535 664211
Area
Description
Experienced Metallurgists are available for specialised consultancy work. Typical areas include, but are not restricted to:- Problem and Failure investigations into metals and allied materials Reverse engineering examinations Root cause failure analysis Full support of large UKAS ISO 17025 accredited chemical laboratory if required Foundry consultancy