Weld Testing
With both destructive and non-destructive weld testing options available, Keighley Laboratories offer a comprehensive and independent weld testing and inspection service.
Offering services with accreditations and certifications from UKAS and Nadcap, we carry out tests to European, American and most International and Prime standards, ensuring that products are fit for purpose with our thorough weld quality assessments.
We are trusted and have enjoyed working with leading organisations over many years, from industries including Aerospace, Nuclear, Automotive, Commercial Fabrication and many more.
Process
The range of Weld services offered by Keighley Laboratories extends to comprehensive and independent testing and inspection. 
This includes welding procedure consultancy and approval, welder qualification test and coding, welding procedure certification, welder performance qualification and on site weld invigilation, with a complete range of  destructive and non-destructive testing facilities available.
We can offer recognised CAA (Civil Aviation Authority) signatories that are available for onsite aerospace weld component invigilation. 
Our personnel are approved by CAA to witness the welding of the weld test specimens at customer sites for subsequent laboratory examination.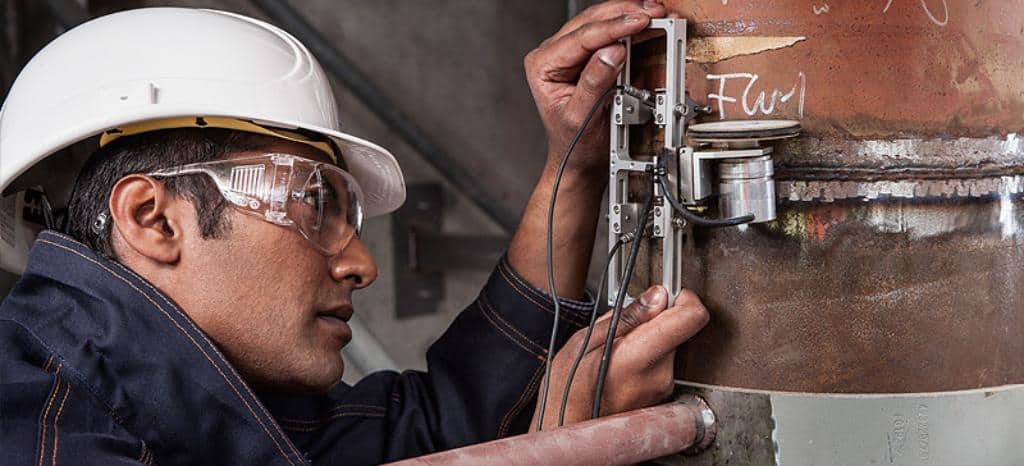 Benefits of weld testing
By using Keighley Laboratories weld testing you will receive not only an important guarantee of compliance, but a complete service from weld witness to certification, covering most commercial and aerospace specifications.
Our prime approvals include Airbus, Safran, CAA, BAE (civil and military), Bombardier, Leonardo (Westland) Helicopters, Rolls Royce and others. 
Should there be any failures or irregularities in results, these can be investigated and followed up in detail. Our team of CAA Signatories will offer full metallurgical support throughout the whole process.
The processes allows assessment to a wide range of national, international and customer-specific standards and specifications.
Technical specifications
Our weld procedure consultancy and approval and welder qualification approval services can be carried out to European, American and most international standards, including specialised Aerospace and Defence-related standards
Our on-site services can also provide Non-Destructive Testing, as well as Ferrite Determination.
Our UKAS and Nadcap MTL accredited testing and certification processes ensure compliance to many standards and specifications. These include commercial standards such as BS EN ISO and ASME. Aerospace standards that include the Civil Aviation Authority (CAA), BAE Systems (both civil and military), Rolls-Royce, Westland Helicopters/Leonardo, Airbus and Bombardier.
Typical Specifications Include:-
| | |
| --- | --- |
| BCAR A8-10 | Airbus ABP 2 – 4099 |
| AVP 84 D505 | Westland Helicopters WHPS 455 |
| AWS D17.1 & 2 | BS EN ISO 15614 (Welding procedure qualification) |
| BAE R05 6116 | BS EN 287, BS EN ISO 9606 Parts 1 and 2 (Welder qualification) |
| BAE R05 6118 | ASME IX (Weld procedure and welder performance) |
| BAE R05 4534 | BS 4872 (Welder competence (Welder qualification range)) |
| BAE 4534 | BS EN 1090  |
For a full list of accreditations and approvals as well as our nationally recognised quality assurance certificates and approvals click here.
Summary
Service Type
Provider Name
Keighley Laboratories
,
Croft House South Street
,
Keighley
,
West Yorkshire
-
BD21 1EG
,
Telephone No.+44 (0)1535 664211
Area
Description
Keighley Laboratories Limited offers a comprehensive and independent weld testing and inspection service.